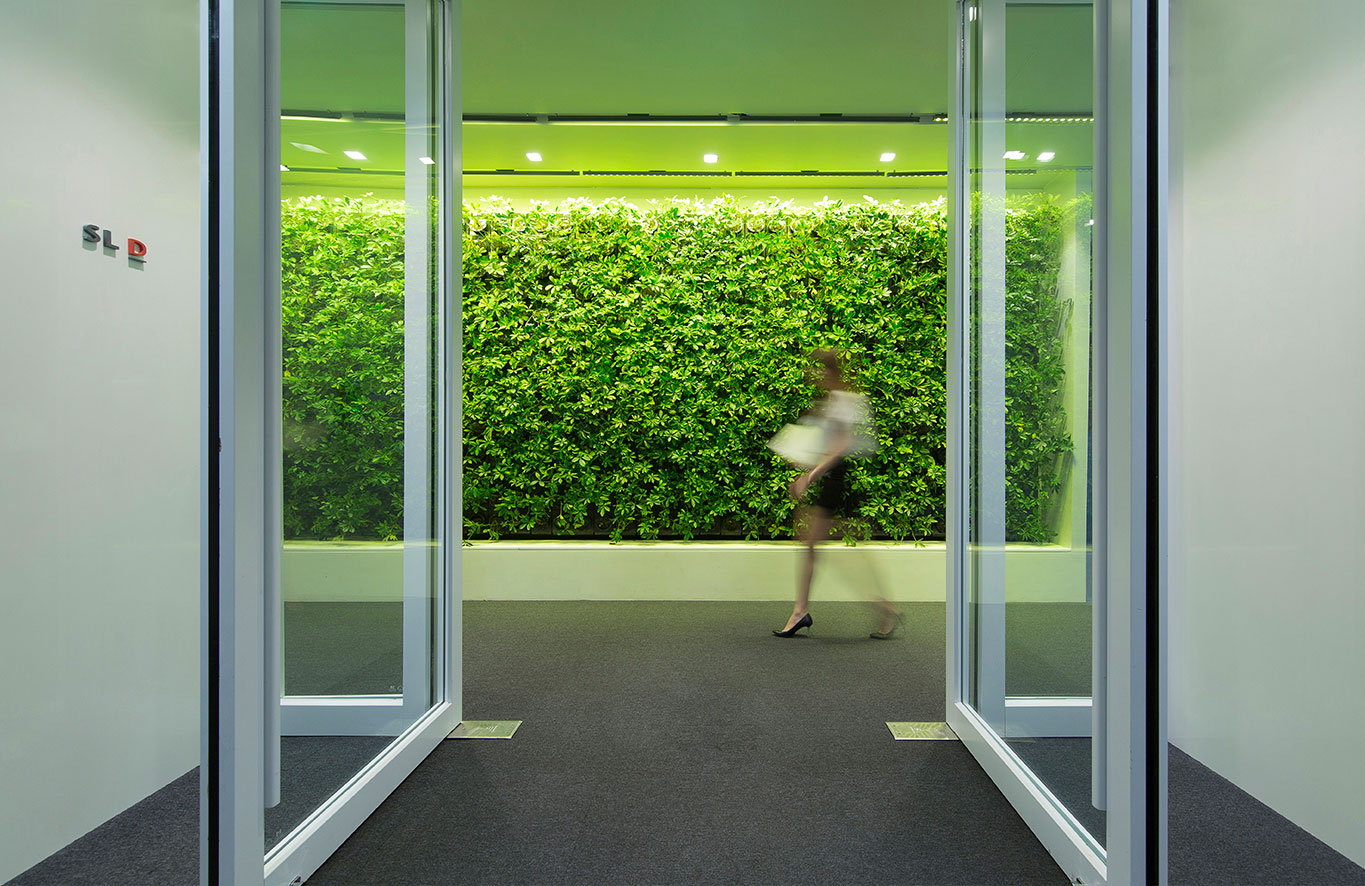 After over 20 years of development, on the strength of solid experience and enormous capabilities, our Group has established 12 brands to provide diversified and professional design services to meet the market demand. We look forward to interacting and communicating with people from all walks of life. Through mutual inspiration, we never cease to explore the endless possibilities of design, living up to our motto "Design Without Limits".
Steve Leung Architects Ltd., restructured and founded in 1997 by Steve Leung, Founder of the Group, is one of our earliest businesses. With extensive experience in architectural design and innovative technology, SLA is capable of connecting life and environment with architecture, injecting aesthetics and vitality into urban space.
Steve Leung Casa Ltd., inspired by the pursuit of a quality lifestyle and design by Steve, is a distinguished brand of Steve Leung Design Group Ltd. for bespoke luxury private residences.

CASA is derived from "home" in Italian. We design superior homes endowed with stylishness, lifestyle, art and functionality for elites around the globe, defining a new standard of top-tier private residences for the future, conveying our exploration of new life by means of design.
Steve Leung Designers Ltd., restructured and established by Steve in 1997, is one of our earliest businesses. Our professional design teams own over 24 years of well-established experience in the top-tier luxury residential market, with an unparalleled portfolio of crafting landmarks widely spread across Mainland China, Hong Kong and the world.

Our business scope covers show flats, sales offices, club houses, commercial and office spaces, etc. We have also collaborated with internationally renowned FF&E brands for different categories of product designs since 2012.
Steve Leung Hospitality Ltd. works with the most acclaimed hotel and restaurant brands across Hong Kong, Mainland China and the globe, specializing in the design work of hotels, serviced apartments, restaurants, bars, etc.

Simultaneously being the operator and investor of a Hong Kong listed restaurant group, Steve leads SLH's talented design teams with a multi-dimensional mindset. While delivering creative and unique solutions for clients, we skillfully balance the needs of clients and customers, adding brand value for clients, as well as crafting one-of-a-kind experience for customers.
Steve Leung Lifestyle Ltd. is our Group's interior decorating and furnishing brand that embodies the art of living, providing clients with professional and comprehensive design and implementation services. Through distinguished selections of furniture, decorative lightings, curtains, carpets, accessories and art pieces that enhance the whole interior ambience, we tailor a quality living experience well integrated with aesthetics and taste for clients.
Steve Leung Wellness is committed to promoting wellness design. We signed a strategic agreement with the International WELL Building Institute (IWBI) in 2019, and later became the world's first 43 partners to form alliance with IWBI. With sustainability and healthy lifestyle as the objectives of design, the brand stands affirm on the WELL Building Standard established by IWBI. Through effective and quality design, we create all-age, well and green interior environment for clients, fulfilling the brand's mission - to improve the quality of life through design.
Steve Leung Exchange Ltd. is an effective collaboration platform between developers in Mainland China and internationally renowned designers in the world. Leveraging our strength in extensive international network and the brand reputation in Mainland China's property market, SLX acts as a bridge for domestic developers and international designers to foster collaborations across geographical and cultural boundaries. We are capable of excavating the projects' latent competitive edges and hence increase their market values.

The international designers collaborating with SLX include the leading British interior designers Ms. Kelly Hoppen MBE, Mr. Tom Dixon, David Collins Studio, remarkable Chinese designer Mr. Chi Wing Lo and distinguished Japanese architect Mr. Kengo Kuma. Signature projects of SLX include residential project One Shenzhen Bay with Ms. Kelly Hoppen MBE in 2016, and restaurant project Ta-ke in Hong Kong with Mr. Kengo Kuma in 2018.
Steve Leung & YOO is a design brand jointly created by Steve and YOO. Steve was invited to join YOO as Creative Director of Steve Leung & YOO in 2013, becoming the first Asian designer under YOO.

YOO is one of the most imaginative property design, branding, and marketing companies in the world, created in 1999 by international property entrepreneur Mr. John Hitchcox and the world's most celebrated designer Mr. Philippe Starck. Working for developers and private clients to design homes, hotels, commercial and resort developments that free people to live the way they want to live. YOO designs and markets amazing spaces across six continents, adding value wherever they collaborate.

The brand is integrated with the design styles and edge of SLD and YOO, unlocking the ultimate value of each collaboration by effective synergy effect. Signature projects of SLY include yoo Residence in Hong Kong and YOO8 in Kuala Lumpur.
SL Art leverages the rich network and resources with artists and galleries from Mainland China and overseas, offering professional total solutions for artwork selection and fittings to high-end clients who desire to enhance their artistic and unique living experience.
SL2.0 Designers Ltd. is founded under the Group's people-oriented design thinking. With the concept of "New market, New trend, New thinking", SL2.0 specializes in mid-high end residential market, providing quality interior design and furnishing services to the new generations and urban professionals. Our team is mainly composed of elite young designers with rich creativity and excellent execution ability under the Group's cultivation for years. The team is committed to creating fresh, exceptional and stylish living spaces, leading a new lifestyle full of creativity and practicality.
Signature Project:
Beijing Jangho Architectural Decoration Design Institute Co., Ltd. (formerly known as "Beijing Gangyuan Institute of Architectural Decoration Design and Research Co., Ltd.") was established in 2006. In 2016, Steve Leung Designers Ltd. acquired 80% of the shares and became the corporate shareholder.

JHD is a large, professional interior and decorating design firm in Mainland China. It has over 200 designers and is capable of delivering a vast scope of design projects such as public facilitates, hotels, club houses, commercial offices, cultural and educational spaces, medical and healthcare spaces, residential, furnishings and decorations, etc.

JHD has completed more than 600 large-scale interior and decorating design projects, accredited with over 200 corporate and design awards including "The Enterprise of Asia-Pacific Outstanding Design (亞太优秀设计企业)", "The Enterprises of China Building Decoration Design Top Fifty", "The Most Influential Design Firm" by China Building Decoration Association, etc.
Everyday Living Ltd. (EDL) is an e-commerce platform that offers premium furniture, interior decors and arts. The finest collection is handpicked by our experienced designers with quality guaranteed. It greatly enhances the efficiency of our design process, and further promotes the philosophy of "Enjoy life, Enjoy design", the art of living to a larger audience.